News & Fishing Reports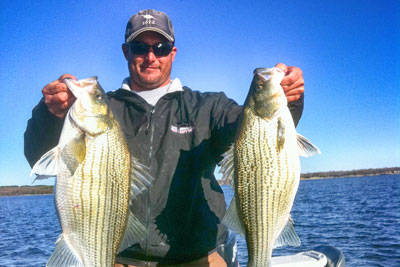 3/2/2017 - by Lisa Mason
Well March is kicking off like it's supposed to. Water temp is in the low 60-'s and the Crappie fishing has been great the last few days. We are catching some shallow fish and it's been alot of fun! I ...
---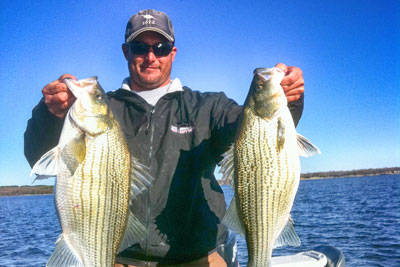 2/21/2017 - by Laurie Rollins
What a nice warm winter. We have had days in the mid 70's and 80's lately making it feel like May. It's not Here we are in late February and it's time to go fishing. Water temperaure is between 57-61, depending on what part ...
---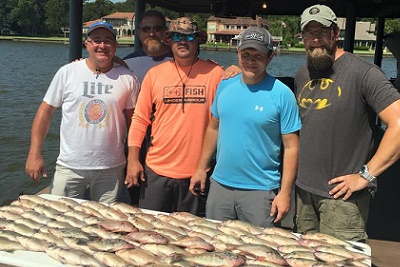 8/19/2016 - by Lisa Mason
We've had lots of rain and the temps are 10-15 degrees cooler than normal for this time of year. It's made getting out on the water much cooler and very enjoyable. Our white bass and hybrids are stacking up nicely on ...
---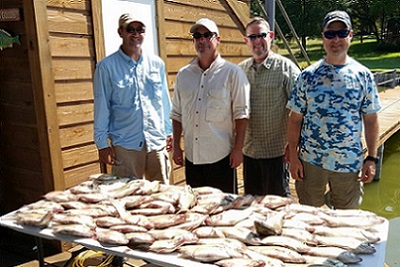 10/1/2015 - by Lisa Mason
Water temp is 82 degrees and dropping. The crappie bite this week has been great. Brush piles in 10-20ft of water is producing some nice stringers of fish. White bass have been great as well. Surfacing fish in the morning ...
---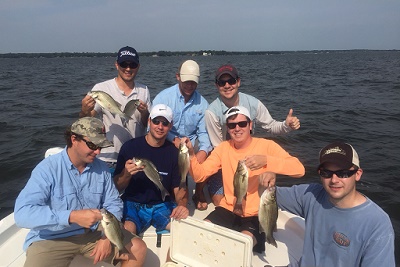 9/3/2015 - by Lisa Mason
LAKE WATER TEMP: 82 - 86 DegreesWATER COLOR / CLARITY: Lighty Stained / 2-3 Ft VisibilityFishing has been pretty steady lately. Water temps in the mid-to lower 80s. We have seen about a 5° water temp cooldown with the cool ...
---
---
---
---