News & Fishing Reports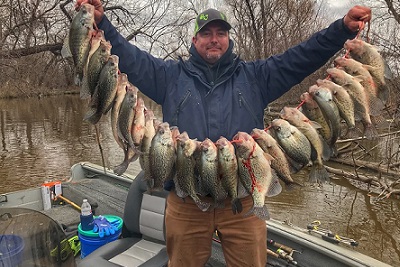 3/15/2019 - by Laurie Rollins
March Fishing on Cedar Creek Lake!!! with fishing Guide Chuck RollinsCedar Creek Lake Crappie are set up for spawn. The water temp is 55-60 degree. Water visability is muddy in creek arms and fairly clear in the main body of ...
---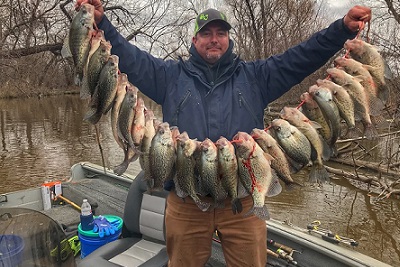 1/15/2019 - by Laurie Rollins
Old man winter is here but the Crappie bite has been GREAT!! If you get the itch for some Crappie fishing, now is not a bad time. As Spring approaches, it should get even better. View our avaibility 24/7 on book ...
---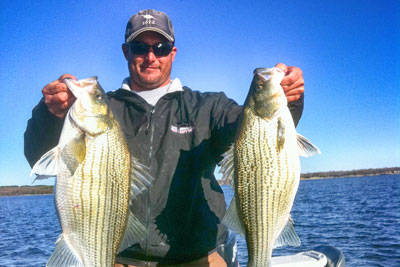 10/24/2018 - by Lisa Mason
October 23rd 2018 Fishing report for Cedar Creek Lake Last week we received almost a week of cold 50 degree rain and the lake went from 2ft low to over full pool with the flood gates opening. Our water temp ...
---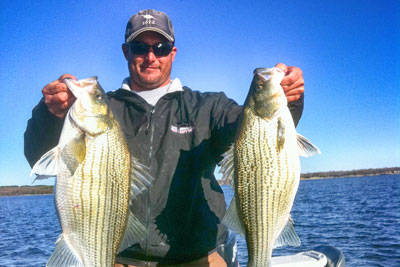 7/18/2018 - by Lisa Mason
July 18, 2018 Cedar Creek Lake fishing report.Crappie are still doing good. They have slowed down just a little bit but we still have been able to pull very good numbers on our trips lately. We're fishing brush tops in ...
---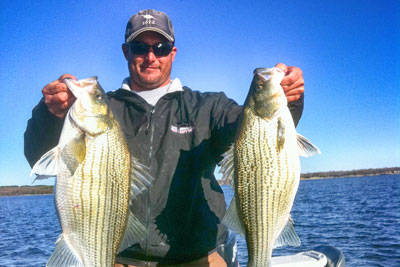 6/7/2018 - by Lisa Mason
June 2018 Fishing report:Crappie fishing has been awesome lately. Easy fishing over brush tops has made for some big catches. Check out our pics on Facebook and our website.White bass have also been very good. We're fishing points and humps ...
---
---
---
---