News & Fishing Reports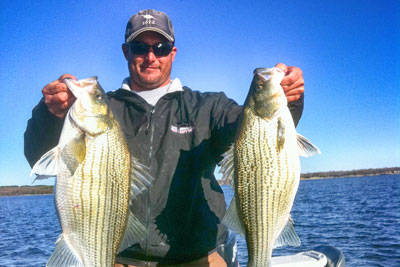 4/12/2021 - by Laurie Rollins
---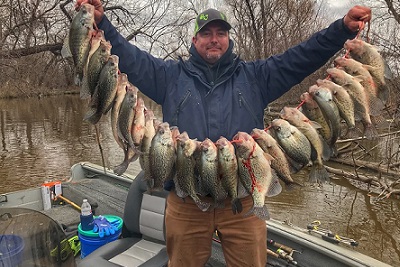 3/23/2021 - by Laurie Rollins
March fishing on CC LakeAhhh, it's finally March and old man winter is nearly gone. The fish are moving from deep water locations into creeks and shallower water to start spawning. It's hard to believe that we had 10 inches ...
---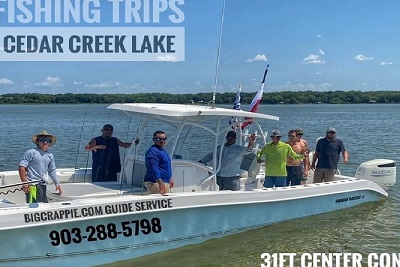 2/3/2021 - by Laurie Rollins
Upgrade your guided fishing trip now!
---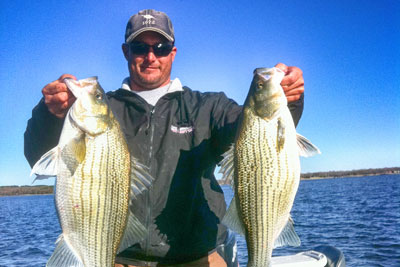 10/16/2020 - by Laurie Rollins
Fishing in October, November and December on Cedar Creek Lake Tx with BigCrapie.com & DallasFishingCharters.comYou guys asked for a LARGER BOAT for larger famlies and company parties, so here she is! "Knot-cho-Spot"She is ready for all your guided fishing needs! Don't wait to book your Fall ...
---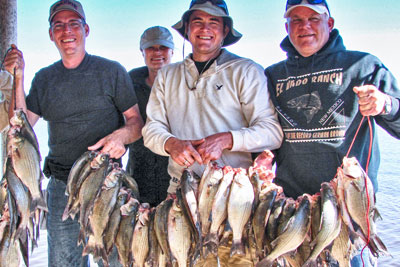 4/28/2020 - by Laurie Rollins
Fishing and Lake Report for Cedar Creek Lake Texas with DallasFishingCharters.comMorning trips meet at 6:30am Afternoon trips meet at 1:30pm We are catching Crappie, White Bass any Hybrid Striper. Come catch some fish to refill your freezer!The NIGHT FISHING is incredible ...
---
---
---
---