October 10th Cedar Creek Lake Fishing Report with DallasFishingCharters.com
10/10/2017 - Posted by Lisa Mason
FALL CRAPPIE & WHITE BASS ON THE MOVE
Every fall when the winter starts to cool down fisherman can find crappie showing back up in shallower waters. Home owners with boat docks in good depths can find crappie hanging out around their piers. Boaters can find crappie around bridge columns, boat docks and brush piles. Fisherman with good electronics and the know how can catch lots of nice crappie all fall.
Brush tops are my "go to" this time of year. It's easier for my clients to ...catch fish over brush than under docks, In fact, I think it's the easiest way for them to catch fish. I position the boat over the spot and tell my customers what depth to put there line to catch them. It's easy fishing. If you're looking for easy fishing and enjoy catching crappie, come join us.
White bass are also very good during the fall months. The fish tend to move shallower on main lake points and humps this time of year.
We generally average 50-100 fish per trip. Lot's of action is common, so give us a ring to book your next adventure.
Call 903-288-5798
BigCrappie.com
DallasFishingCharters.com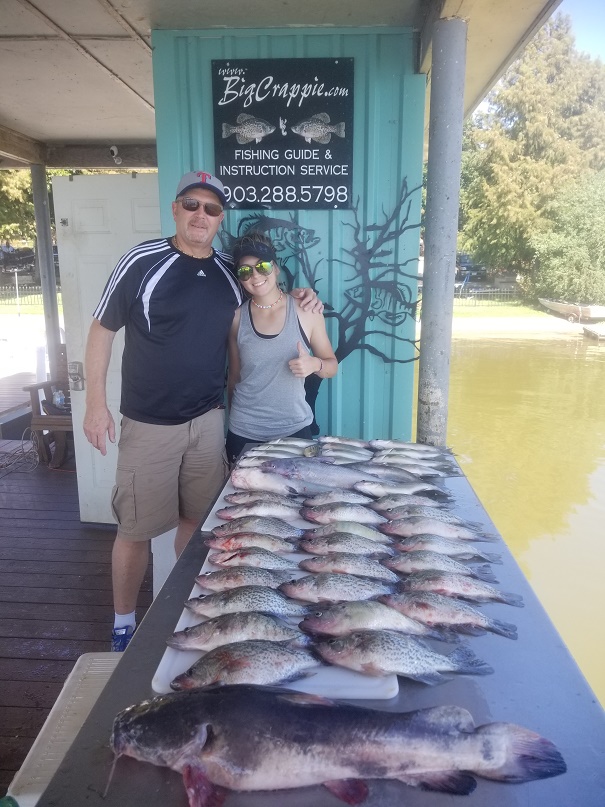 ---
---
---
---